By

Fairport Convention with Nigel Schofield
This first official history of the group candidly tells the Fairport Convention story in the words and recollections of its past and present members. Their history is one of musical revolution and evolution. It is a tale of friendships formed, Folk Rock invented and dedication personified.
Speaking fully and frankly about the music and its shifts in direction, the endless tours, the regular comings and goings within the group, the triumphs and tragedies, it tells the remarkable story of the survival by a group who retired in 1979 – only to play a reunion concert in Cropredy the following year. They enjoyed the reunion so much that they repeated it, and the now world renowned festival still takes place annually in the small Oxfordshire village of Cropredy.
Alongside the current line-up of founding member Simon Nicol, longest serving member Dave Pegg (who joined in 1970), Ric Sanders, Chris Leslie and latest recruit Gerry Conway, who joined a mere 15 years ago, are contributions from such pivotal players as Richard Thompson, Ashley Hutchings, Dave Mattacks, Dave Swarbrick, Jerry Donahue and Judy Dyble. In addition, there are previously unpublished comments from Sandy Denny and Trevor Lucas.
Fellow travellers helping tell the story include Joe Boyd, Robert Plant, Paul McCartney. Billy Connolly, Ralph McTell, Martin Carthy and John Peel.
This candid, unexpurgated portrait of not only Britain's, but one of the world's most influential and significant groups, offers a unique and thoroughly entertaining look at almost a half century of music making, touring, and festival-going.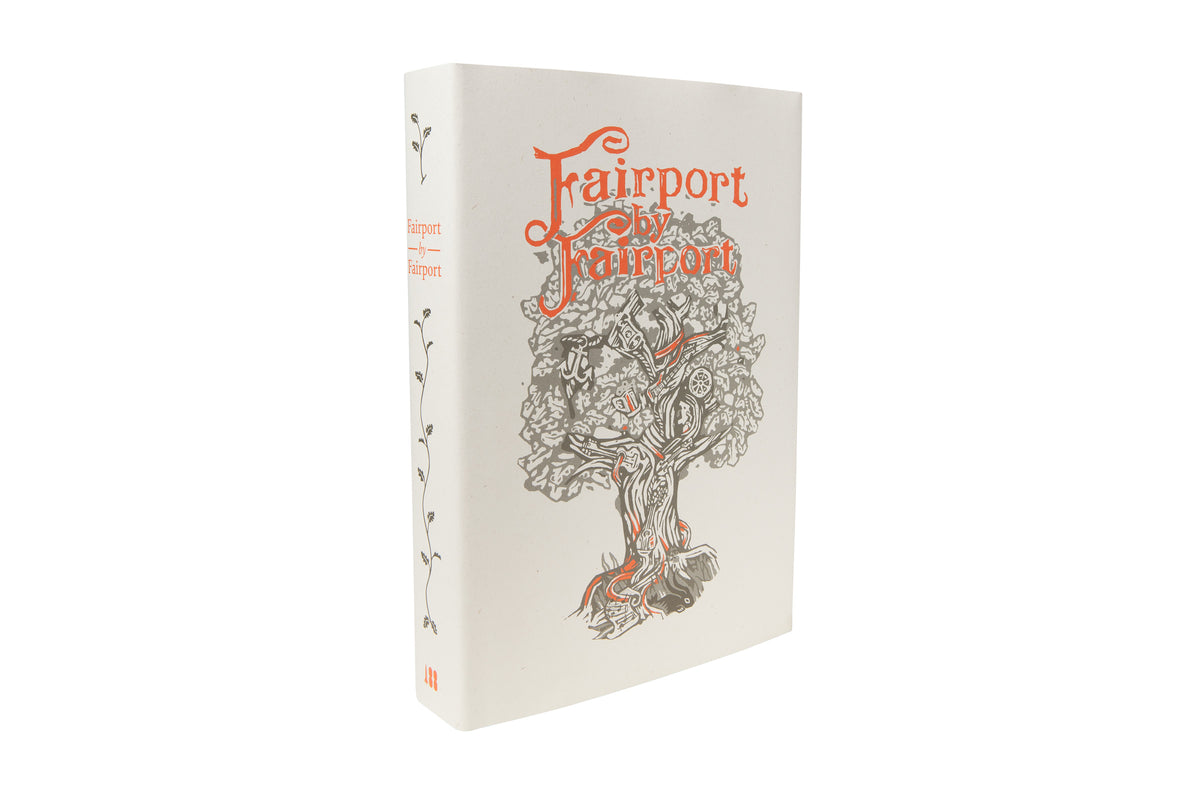 Why sign up?
Get a subscriber only discount when preorder begins
Get a name printed in the book
Get priority on the preorder and be the first to get Fairport by Fairport (Hardback Edition)
Got questions? We've got answers.
Who are Rocket 88 Books?

Rocket 88 publishes interesting and special books. See here for some of them, or follow us on social media. We're on Facebook, Twitter, and YouTube.

Will I be able to get the book anywhere else?

Not at the moment, it may be available to order from book retailers after publication but it will always be available at the lowest price from Rocket 88. You will not see it discounted on Amazon or Barnes & Noble.

How else can I keep up with news about the book?

Where do you ship to?

We have warehouses in the USA, the UK and the EU and ship to most countries around the world.

This page has not answered my question. Now what?

Please contact us.
Specifications
Binding

Hardback

Extent

424 pages